Our Menu
---
There's something special about eating a deliciously juicy burger and crispy on the outside, fluffy on the inside fries with the people who matter most. Get comfortable and keep it simple with classic favorites like our creamy Double Chocolate milkshake paired with our Classic Diner Burger. Or satisfy your hamburger cravings with our classic Samburger with Applewood Smoked Bacon, American Cheese, Lettuce & 1000 Island. Elevate your experience with a Zinfull selection from our wine collection like a peppery Zinfandel or bold Cabernet. No matter the occasion, at Zinburger you're always welcome to kick back, relax, and indulge yourself in the pleasure of food, wine, and good fun.
Private Dining and Large Group Events at
Zinburger
Few things in life are better than a special event with your favorite indulgences. Choose from three trendy yet comfortable spaces including our spacious main dining room, cozy back patio, and al fresco bar patio. From our abundant wine collection to our flavorful burger selection, we have everything you need to make your event both special and flavorful. So, kick back, relax, and indulge in every zinfull moment at the best burger restaurant in Tucson, Zinburger.
Learn more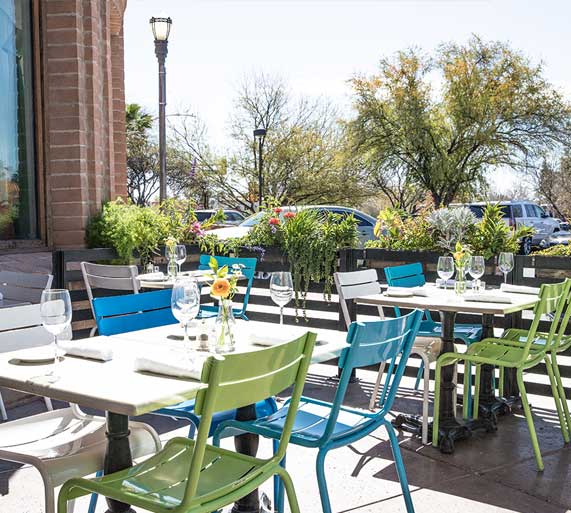 Add a donation to your next Zinfully delish order!
Add a Ryan House donation to your online order for all of June!
Donate Now